D-Account is a top-up channel via bank transfers for D-Vault. Receive a unique account number and use it to directly receive funds from any bank account.
Different ways to top-up
Tap on the number icons to view the app screen for each step.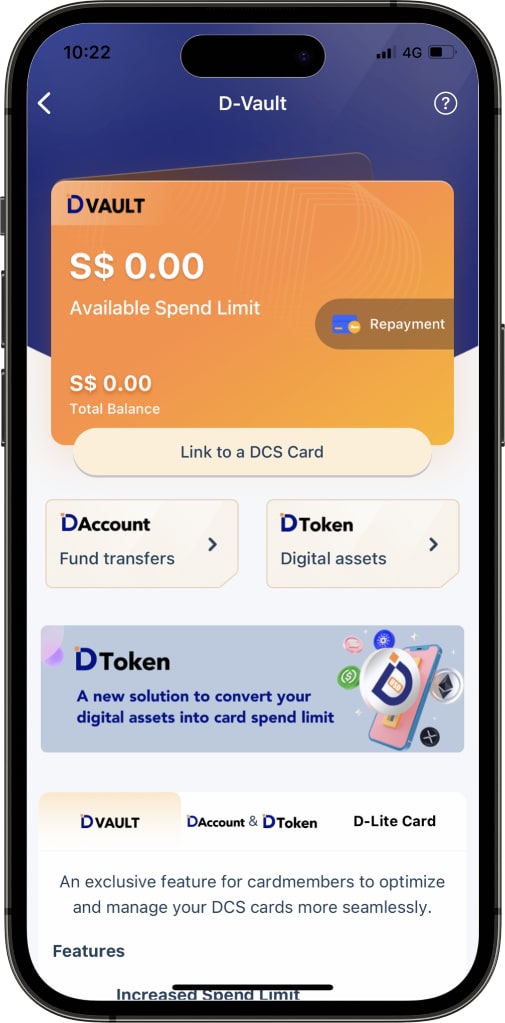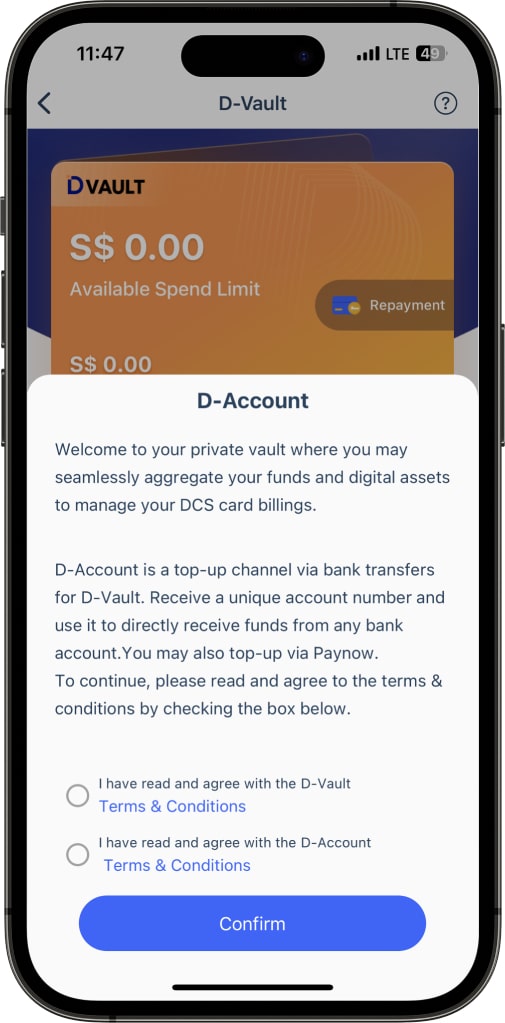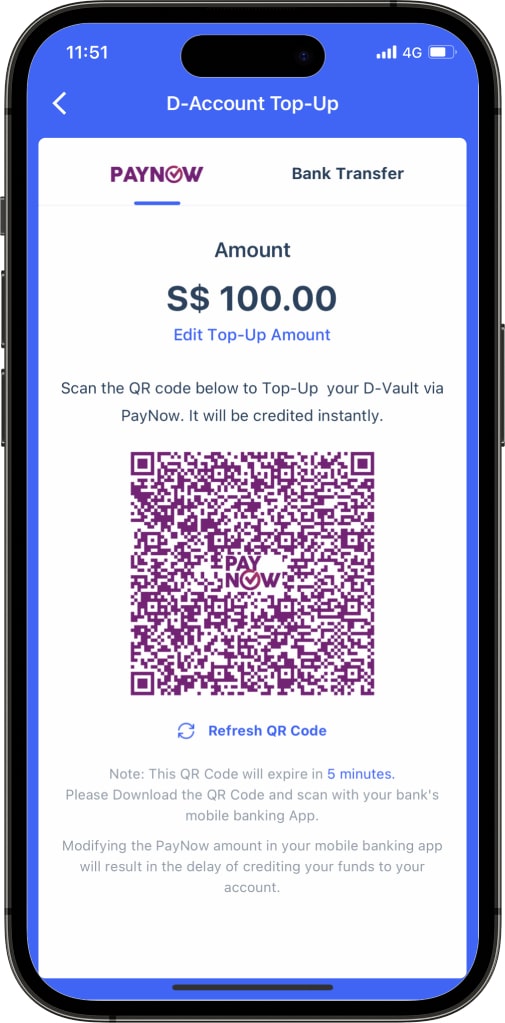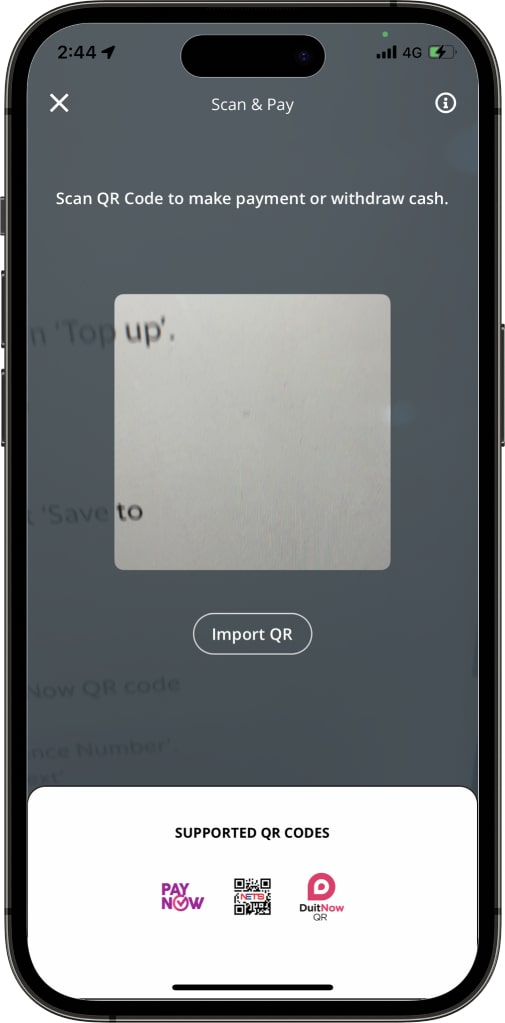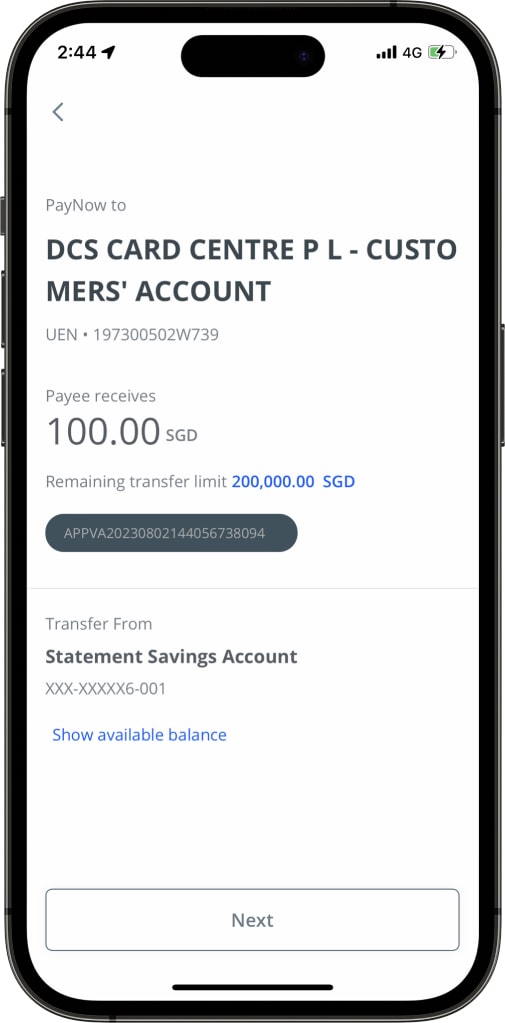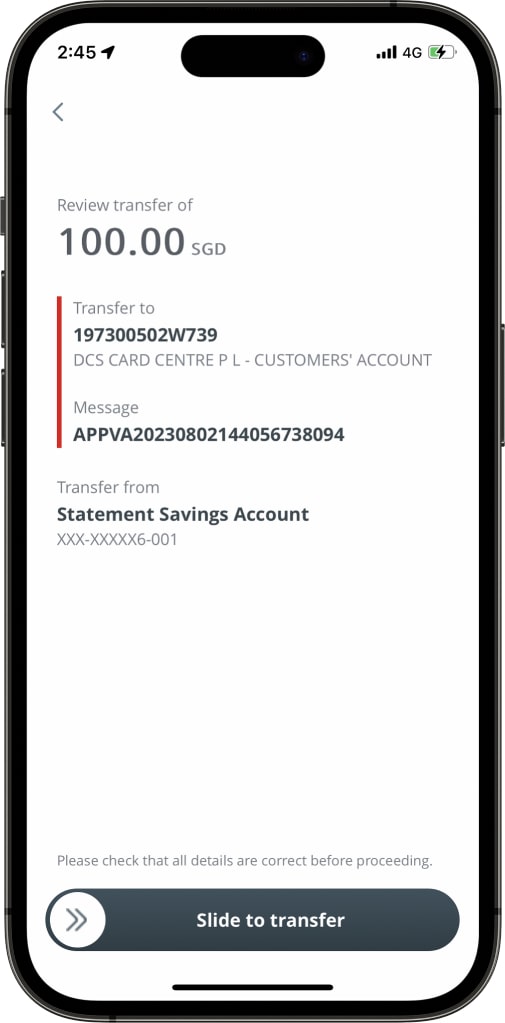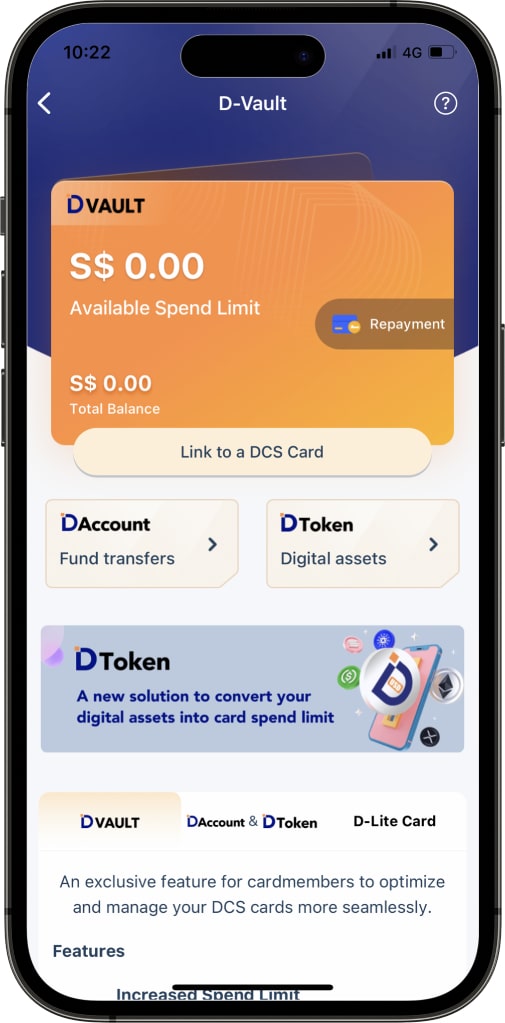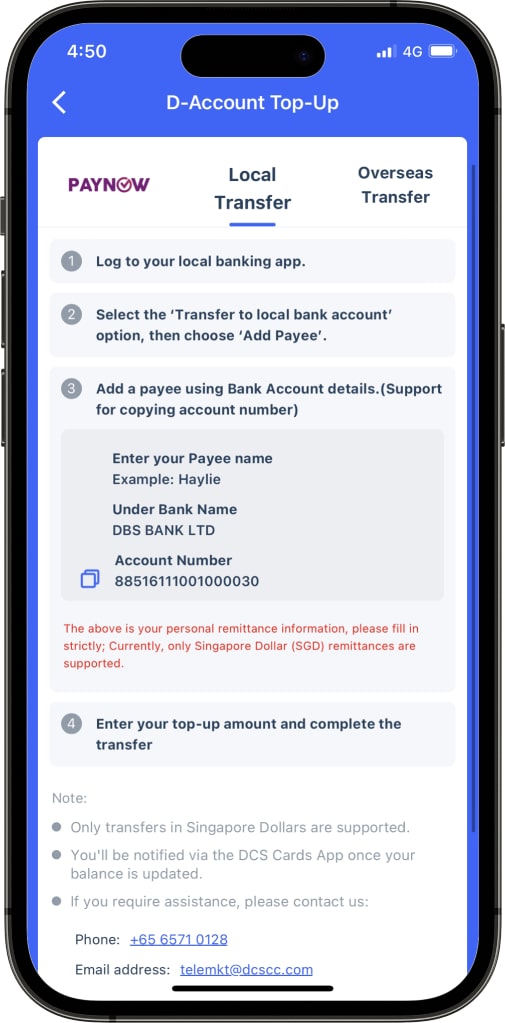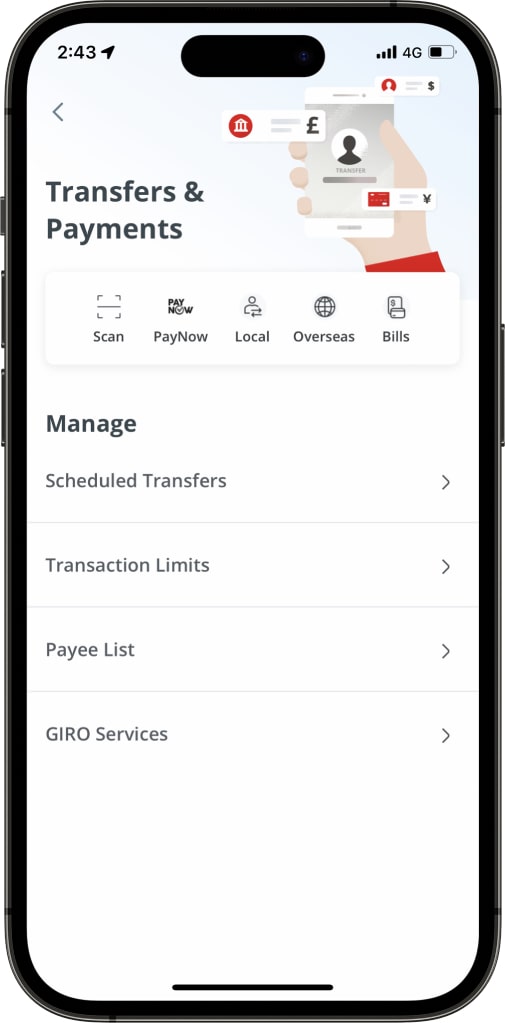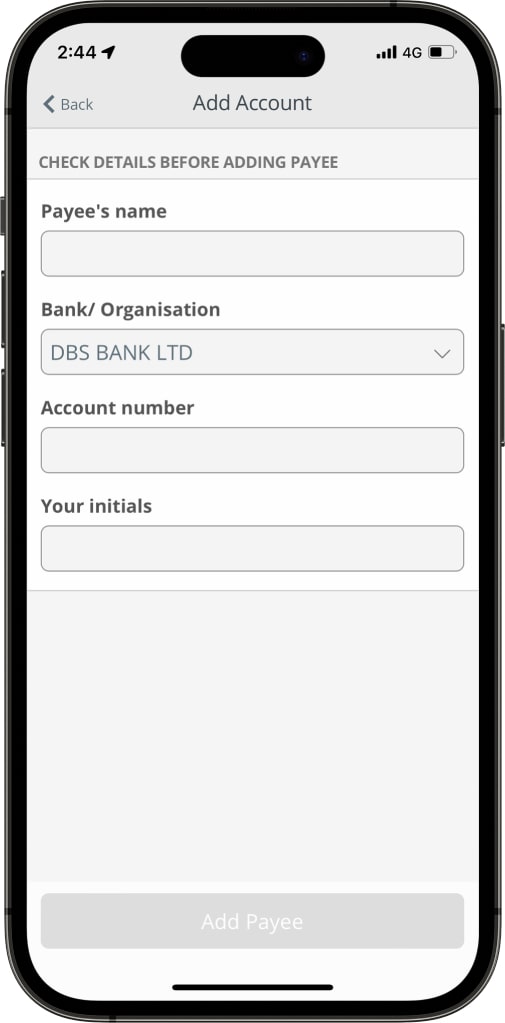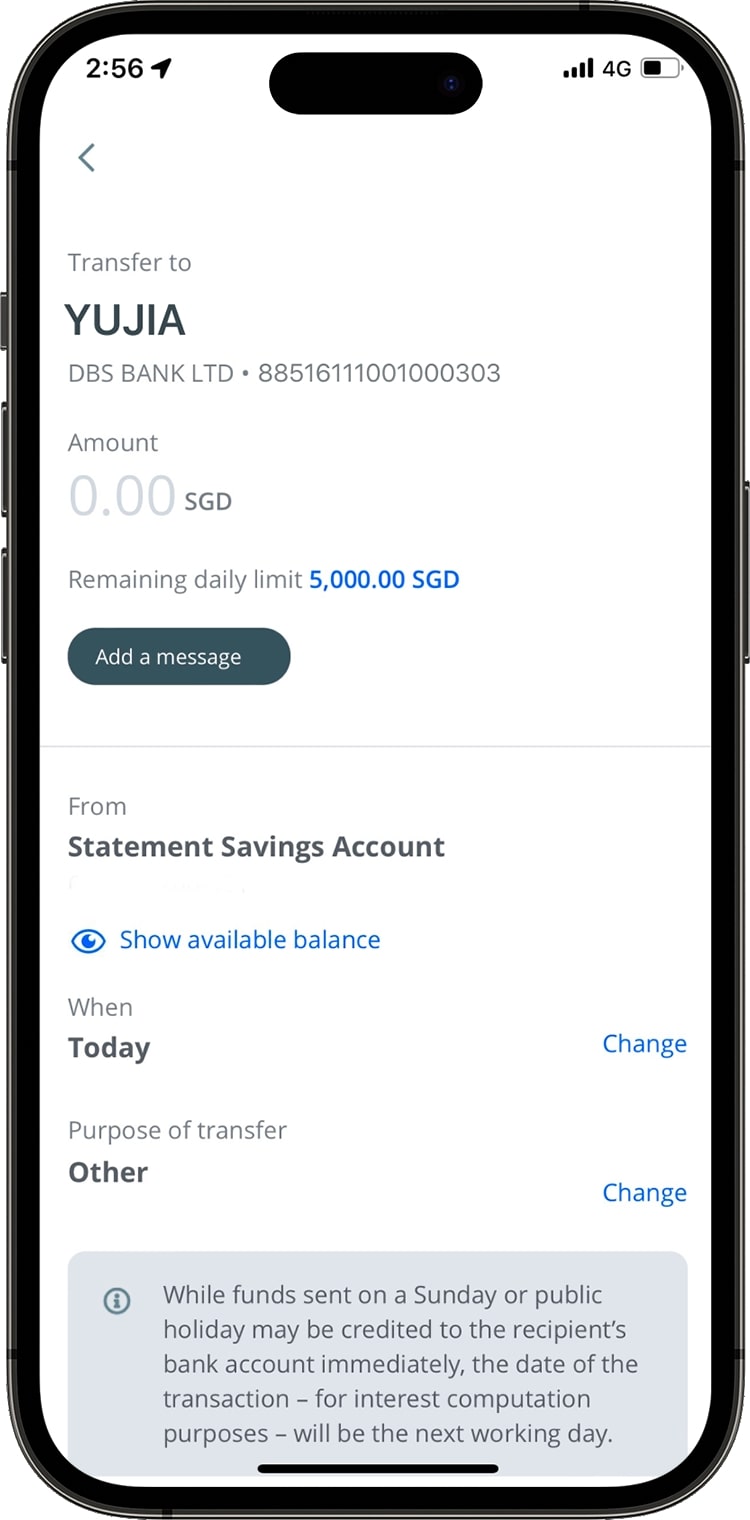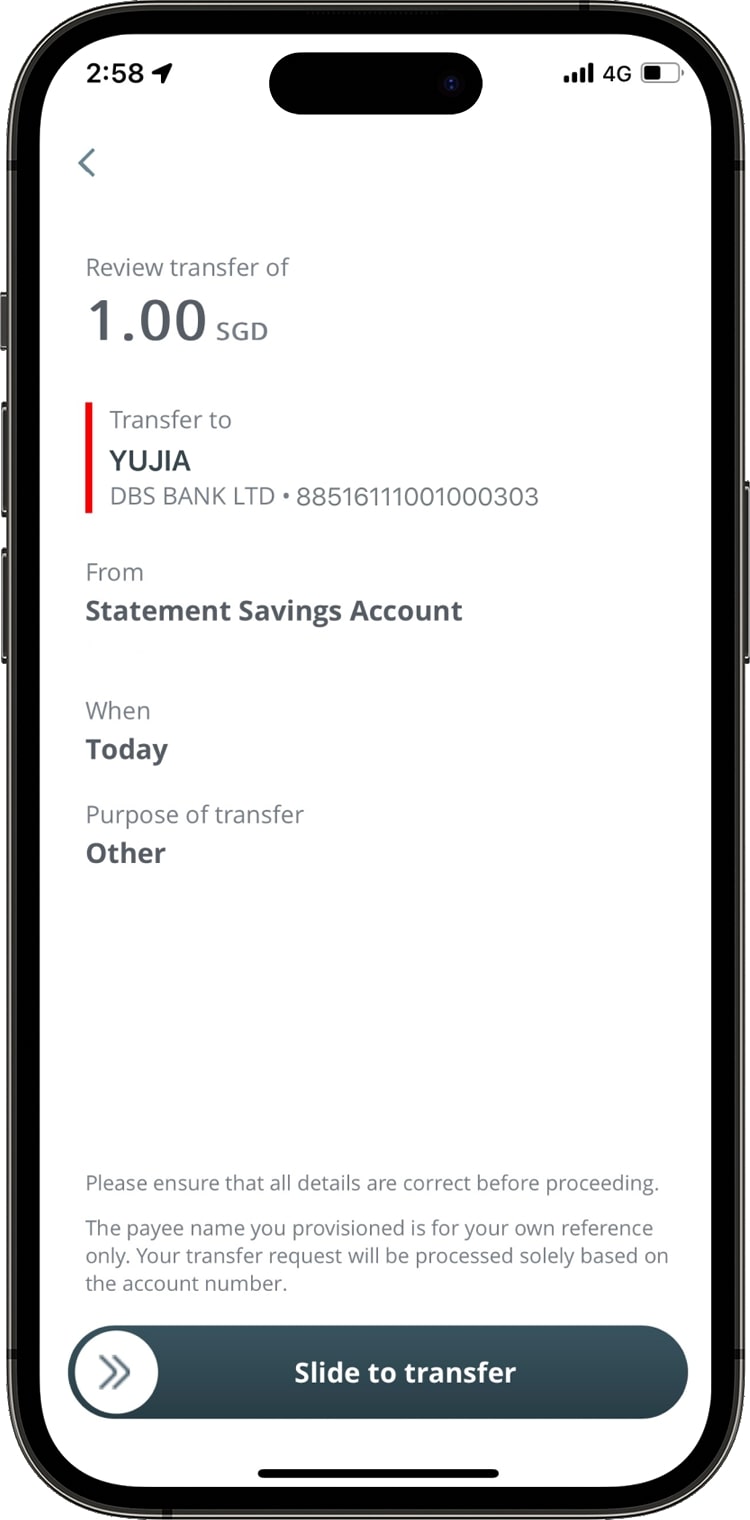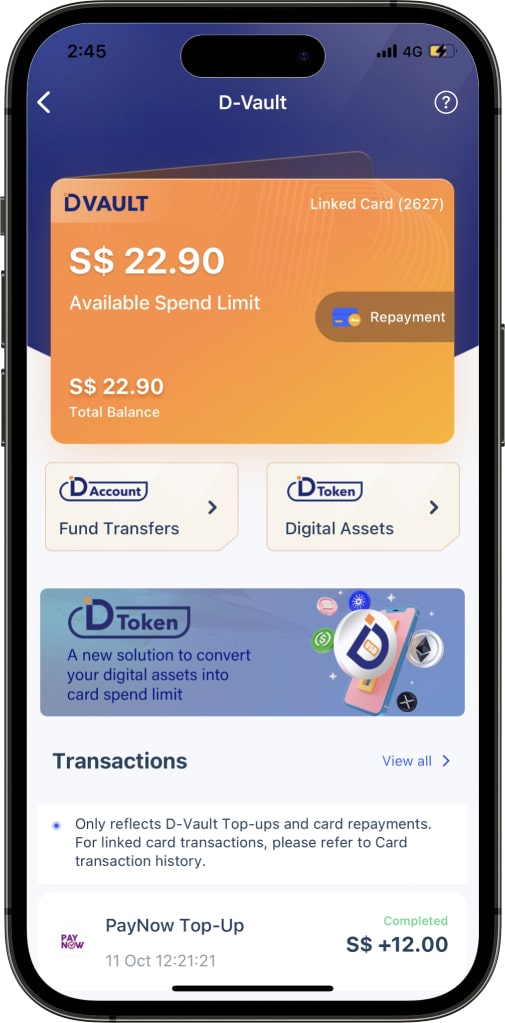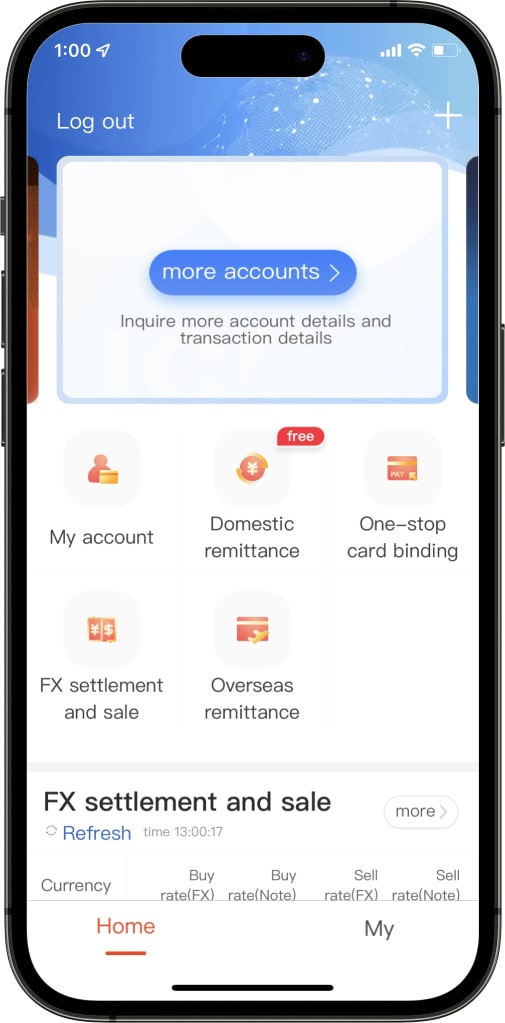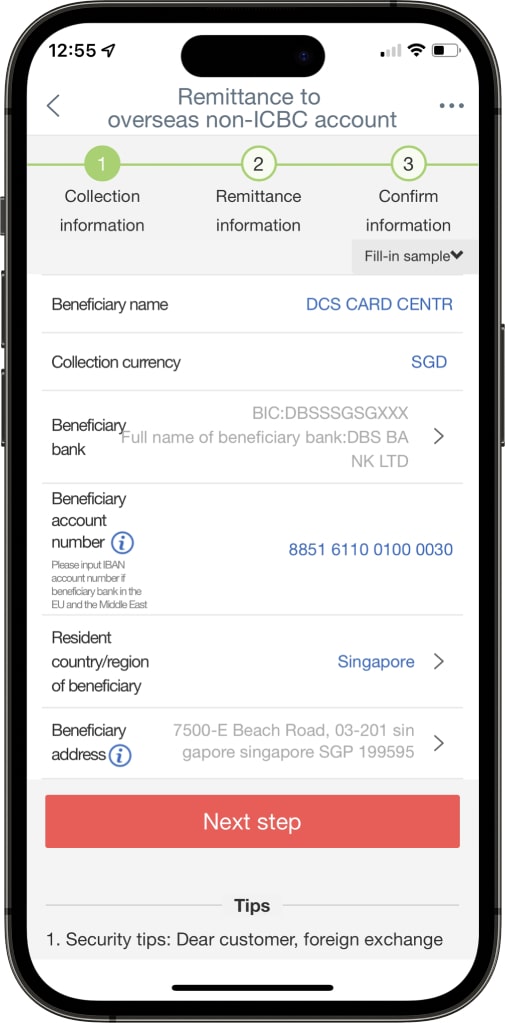 FAQs
D-Vault is an account feature introduced for DCS cardholders to aggregate different asset types for instant card spend limit, or to retain as a balance to manage their DCS card accounts. There are currently two different ways to top-up D-Vault: D-Account (via bank transfers) and D-Token (via digital assets).
D-Account is a top-up channel via bank transfers for D-Vault. Upon activation, cardholders will receive a unique virtual account number that can be used to receive inward fund transfers from any bank around the world. Funds transferred will be stored in D-Vault and to be utilized according to a cardholder's preference.
The time taken depends on the respective Banks processing the funds transfer. If a funds transfer is initiated from a participating bank of the FAST network in Singapore, the funds should typically arrive within 15 minutes barring any unforeseen system disruptions. Transfers made via other platforms will be subject to respective processing times that are not within DCS's control.
Please immediately contact the Customer Service Department at +65 65710128 or email csd@dcscc.com and provide all evidence of the bank transfer(s) to the wrong D-Account. Upon satisfactory verification of all such evidence provided, DCS will contact the recipient of the wrongful funds to initiate a claim back of the full amount transferred. In the event of any dispute or disagreement, the Sender of the funds will need to seek his own legal means to obtain the funds back.
No, DCS does not charge any top-up fees via D-Account for now. However, the Bank processing the funds transfer may charge transfer fees according to their policies. Please check with your processing Bank for such information.
Cardholders may log into the DCS Cards App to review transaction history under D-Vault. All details of past transfers made into D-Account in the last 6 months will be recorded within. Please note that only successful transfers are recorded.