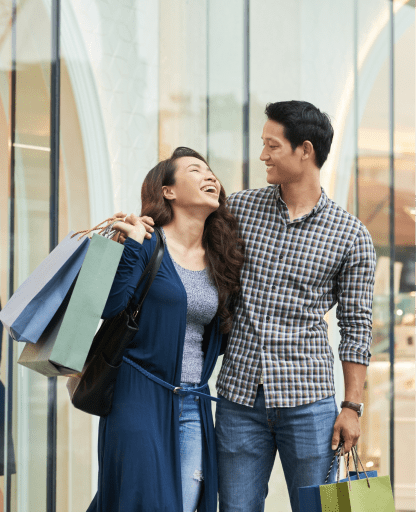 Buy Now Pay Later
This programme allows you to purchase merchandise at participating merchants with choices of 6, 9 and 12 months instalment plan. Please look out for the "BNPL" decals displayed at participating establishments.
Enjoy Additional Benefits and Privileges Up to 57 days to settle your first instalment payment & Up to S$1 million Personal Accident Insurance* insured amount is based on your spendings.
Frequently Asked Questions
Do I need to be a Diners Club Cardmember to participate in this programme?

Yes, this programme is specially designed for Cardmembers who hold locally issued Diners Club Cards.
Do I need to submit any supporting documents?

No documents are required.
How long does Diners Club takes to approve my instalment charge?

Diners Club provides instant approval, but subject to your Card's credit limit.
What is the minimum purchase amount?

Buy Now Pay Later transaction does not require any minimum spent, unless stated otherwise
What are my payment options?

There are various payment options of 6, 9 and 12 months for you to choose.
Can I have more than one instalment plan?

It is subject to your Card's credit limit and our approval.
How do I settle my monthly payments?

You will be billed through your credit card account monthly.