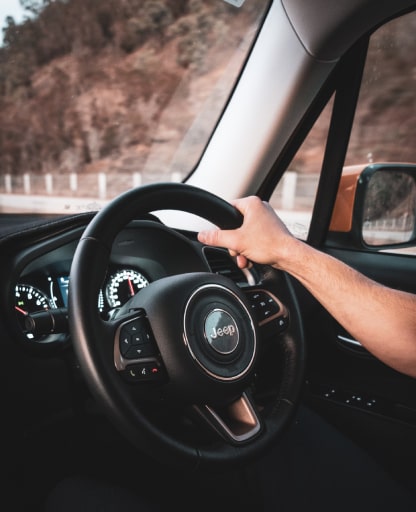 Stretch your payment over 3 or 6 months
No need to pay in one lump-sum and free-up your cash for other purposes.
No Service or Activation Charge
for our 0% Interest-Free Instalment Plans. (Processing Fee applies for payment at AXS Stations)
On-the-spot approval
Your instalment payment plan is clearly shown on your charge-slip. You'll know exactly how much to pay every month.
No need to transfer cash to your bank account
Withdraw the money to make payment, or wait a few days for approval.
Enjoy up to 57 days interest-free period.
When your Road Tax next expires, save time, hassle and money when you use your DCS Card.
Road Tax Collection Centres
Please click on the following link for the Road tax collection centers:
Disclaimer Notice: Linked Sites
This site contains links to other sites on the Internet that are owned and operated by third party vendors and other third parties (External Sites). DCS Card Centre is not liable and responsible for the availability of or the accuracy, adequacy or completeness of the contents located on or through any external site, nor for any transactions between you and such sites.
Road Tax Payment at AXS
Use your DCS Card to pay your vehicle road tax over 3 or 6 months with NO processing fees.
AXS m-Station (Mobile App)
Frequently Asked Questions
Do I need to be a DCS Cardmember to participate in this programme?

Yes, this programme is specially designed for Cardmembers who hold locally issued DCS Cards.
Do I need to submit any supporting documents?

No documents are required.
How long does Diners Club take to approve my instalment charge?

Diners Club provides instant approval, but subject to your Card's credit limit.
What is the minimum transaction amount?

DCS Card is accepted for road tax payment of any amount, subject to your card's credit limit. There is no minimum transaction amount required.
What are my payment options?

6 or 3 months interest-free instalment plans are available.
Can I have more than one instalment plan?

Yes, subject to your Card's credit limit and our approval.
How do I settle my monthly payments?

You will be billed through your credit card account monthly.
Where can we pay our road tax with DCS Card?

You can pay your road tax through DCS Card at LTA's office located at 10 Sin Ming Drive. You can also pay your road tax through DCS Card at any of LTA's participating collection centres.

For enquiry on the list of LTA's participating collection centres that accept DCS Card for road tax payment, please visit OneMotoring or telephone 1800-CALL-LTA (1800 2255 582)
For more information, please call DCS Card Centre at +65 6571 0128