An exclusive account feature offered to Cardholders to aggregate assets into a central balance that may be utilized to pay down balance(s) incurred on any DCS Card(s) or linked to a preferred DCS Card as spend limit.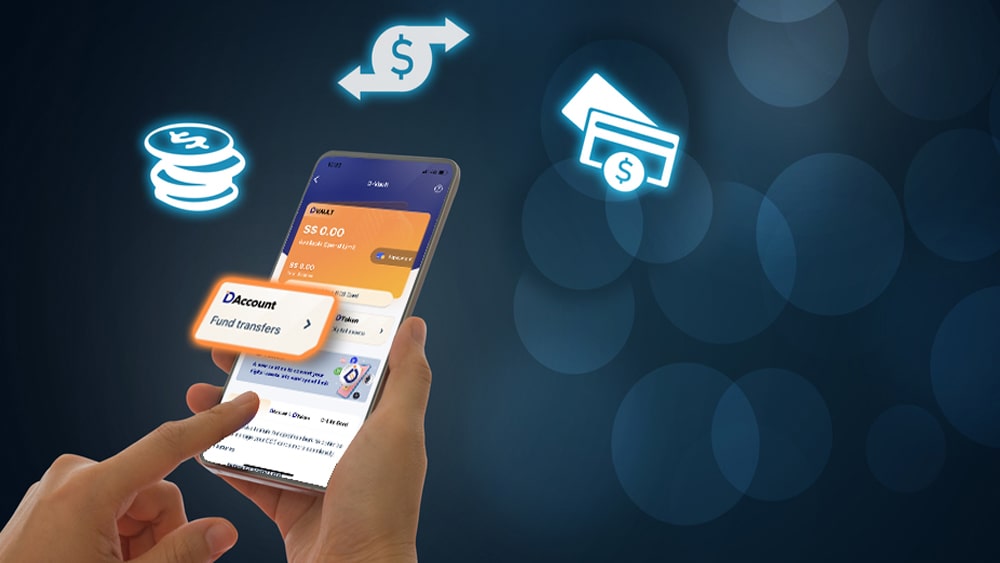 D-Account is a top-up channel via bank transfers for D-Vault. Receive a unique account number and use it to directly receive funds from any bank account.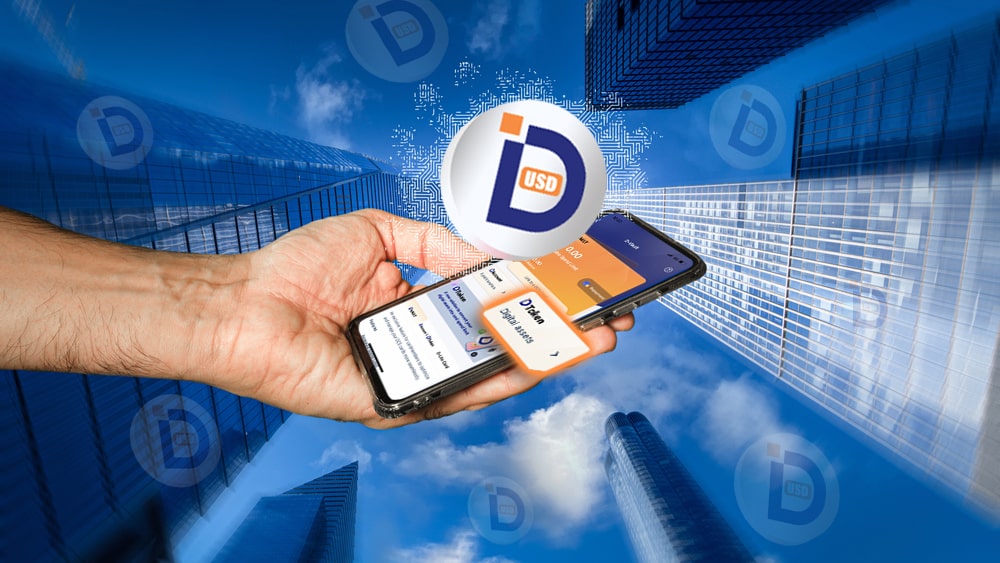 D-Token is a top-up channel via digital assets for D-Vault. Choose to top-up with DCS Tokens or other digital assets seamlessly.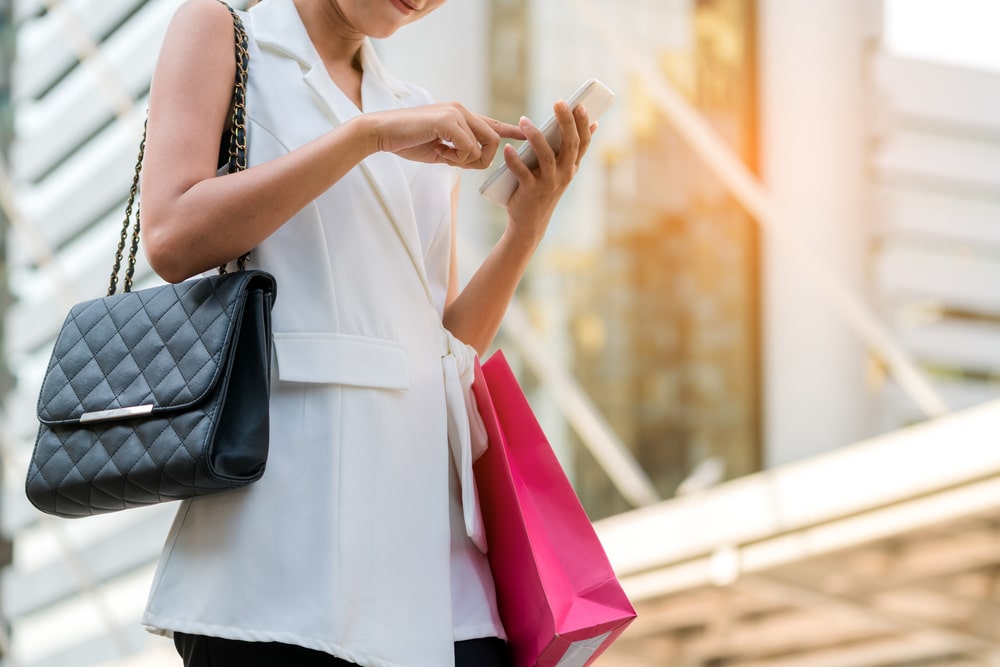 Here's a scenario where you'll find D-Vault useful
A luxury item has caught your eye while you're out shopping, but your available credit limit is insufficient to pay for it.
To make your purchase, you currently have two options. You could call the DCS customer service team to request for a limit increase, but the process will take time and the new limit may be insufficient. Alternatively, you could pay with cash but this means foregoing your credit card benefits, such as Cashback.
This is when D-Vault becomes a convenient option. Simply login to the DCS Cards App to top-up your D-Vault and the spend limit on your DCS card will be increased instantly!
FAQs
Brief and Introduction
D-Vault is an account feature offered to Cardholders to aggregate funds from bank accounts, conversions from digital assets and any other manner as may be offered by DCS from time to time. Your D-Vault balance may be utilized to pay down balance(s) incurred on any DCS Card(s) or linked to a preferred DCS Card as spend limit. D-Vault is only applicable as an additional feature on DCS cards and cannot be individually applied for.
No, there is no need to activate your D-Vault account feature. On your first top-up via D-Account and/or D-Token, you will be asked to accept the terms and conditions of both D-Vault and D-Account/D-Token. Upon acceptance of these terms, you will be able to perform your top-ups and use D-Vault immediately.
D-Vault is currently denominated in Singapore dollar (SGD) only. D-Account top-ups must be sent in SGD; transfers in any other currencies will be declined. Non-SGD top-ups via D-Token will be auto-converted into SGD and credited to D-Vault.
D-Vault currently supports top-ups via bank transfers and conversion of digital assets. The processing time for each type of top-up differs according to the providers that process the transfers.
For D-Account transfers initiated from a participating bank of the FAST network in Singapore, the funds should typically arrive within 15 minutes barring any unforeseen system disruptions. Fund transfers made via other platforms will be subject to respective processing times that are not within DCS's control.
D-Token transfers are only processed by partners appointed by DCS. Top-ups using DCS Tokens (DUS) are processed instantly and equivalent funds in SGD will be credited into D-Vault within 15 minutes subject to successful compliance checks and barring any unforeseen system disruptions. Whereas top-ups with other digital assets will be subject to a longer processing time of maximum 3 working days.
Top-ups will only be reflected in D-Vault when they are processed successfully. Any top-up that is not reflected would likely mean that the transaction has failed. There could be several reasons for a failed top-up transaction, including system failures, input of a wrong D-Account number by the Sender, a wrong Token redemption address was used, or unknown delays in processing the digital asset conversion. If you suspect that your top-up might have failed, please contact our Customer Service Department at +65 65710128 or email csd@dcscc.com for assistance.
No, D-Vault is an account feature for cardholders to manage their DCS Card(s) more efficiently, where all available balance in D-Vault can only be used to offset their card spend with DCS. There are no explicit limits set on top-ups or the D-Vault balance but DCS retains absolute discretion to decline any transfers or suspend/terminate a cardholder's D-Vault account without providing any reason(s) whatsoever.
Please refer to the fee schedules for different top-up channels.
Link-to-Card
At any time, You may opt to link D-Vault to one of your preferred DCS card. Card linkage is processed instantly and upon successful linkage, your available D-Vault balance will increase the total spend limit on your linked card. Example if you have an Available Credit Limit of S$5,000 and available D-Vault balance of S$2,000, the total spend limit on the linked card becomes S$7,000. This total spend limit is immediately combined to authorize a single card transaction amount or multiple card transactions.
No, Link-to-Card only increases the total spend limit on your Linked Card by aggregating the available balance in D-Vault with the available credit limit on the Linked card. The credit limit assigned to your Linked card remains the same.
Yes, you may link D-Vault to any DCS Card D-Vault is not applicable to Supplementary Cardholders.
You can immediately increase the total spend limit of the linked Card with the available balance in your D-Vault account. This allows you to make larger or more transactions with your linked Card. All prevailing benefits on the linked card, such as rewards points or cashback, continues to apply on transaction authorized with your D-Vault balance.
We apologize that we are unable to support a de-link of the Card at this moment. We will be enabling this service soon.
When Link-to-Card is activated, all card transactions will continue to be processed with your Available Credit Limit first. When the Available Credit Limit is fully depleted, then transactions are automatically processed using the available balance on D-Vault . A single transaction may be authorized with a combination of Available Credit Limit and D-Vault balance. If you have a prevailing Temporary Credit Limit and/or any Overpayment to the Linked Card, then transactions will be processed using these limits first before the D-Vault balance.
There are two scenarios for such reversals/refunds: (i) Transaction is reversed before it is posted, ie a Pending transaction is reversed. In this case, the reversal/refunded amount will be reinstated to your D-Vault balance. (ii) Transaction is reversed after it is posted, ie the transaction already shows up on your card transaction history. In this case, the reversal/refunded amount will be processed as a normal card transaction and reflected as an Overpayment on the Linked Card. The D-Vault balance will not be adjusted.
The D-Vault balance can be used to authorize all standard card transactions performed at merchant terminals, online merchants, cash withdrawals within the participating ATM network and our Pay4U service. The D-Vault balance cannot be used to authorize Instalment Payment Plan (IPP) transaction and Cash Program services offered by DCS such as Dcash, Rcash, Dconvert, etc.).
DCS will trigger an auto-repayment of the full amount for card transactions authorized with your D-Vault balance and this auto-repayment will be reflected in the card statement you receive. Any outstanding balance will be for transactions processed with your credit limit and you will be required to make separate payment arrangements accordingly.
Card Repayment with D-Vault balance
Follow these simple steps:
Login to the DCS Cards app and navigate to D-Vault.
Tap on the 'Repayment' tab to initiate the card repayment.
Select the DCS Card(s) to repay and progress accordingly.
A card repayment processed from D-Vault balance will be credited to your card balance immediately.