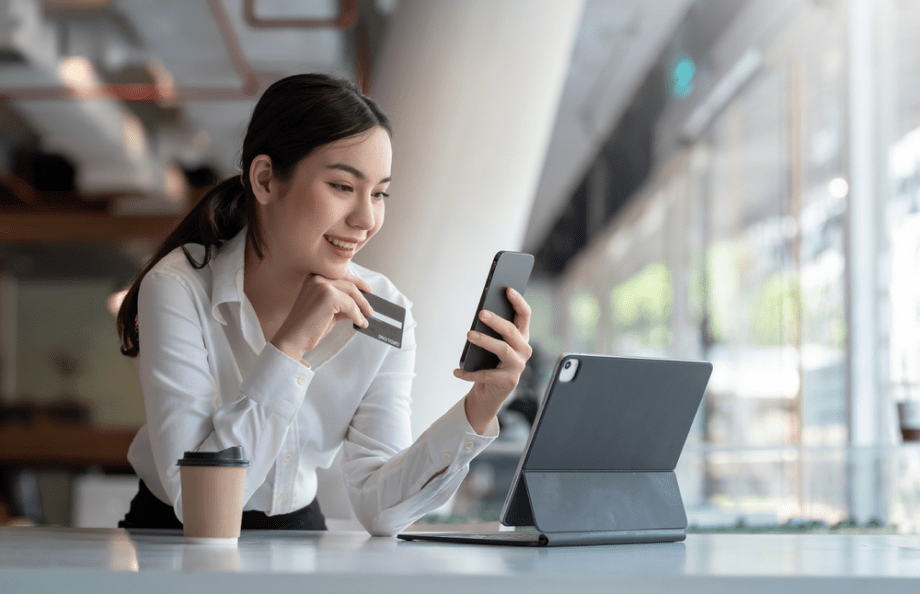 AXS
Enjoy 0.3% rebate on your AXS bill payments when you pay with DCS Card(s)*!
Valid from 1 April 2023 till 31 December 2023.
No minimum spend required
Rebate is capped at maximum bill payment of S$50 per transaction
With over 660 AXS Stations located strategically islandwide, you can now easily search for one near you. For the full listing, please visit the AXS website.
*Applicable to selected DCS Cards listed below
Diners Club International Credit Card
DCS Sheng Siong Credit Card
Diners Club International Charge Card
DCS VICOM Credit Card
Diners Club International Ace Credit Card
DCS DON DON DONKI Credit Card
DCS CASHBACK Credit Card
DCS Mustafa Credit Card
DCS Long Beach Credit Card
DCS POPULAR Credit Card
DCS NU SKIN Credit Card
DCS Delivery Chinatown Credit Card
DCS JP Pepperdine Credit Card
How To Pay Your Bills At AXS Stations?
Select <Pay Your Bills With Diners Club>.

Select the Billing Organisation.

Select <Manual Entry> or <Barcode Scan>.

For <Barcode Scan>, place your bill under the scanner.

For <Manual Scan>, enter your Account Number & payment amount with the on-screen keypad.

Confirm the Account No. & Amount.

To pay another bill, select <Yes, I want to add payment>. Otherwise, select <Proceed to Summary Page>.

Choose if you want <Full Payment>, <3 Months Instalment Plan> or <6 Months Instalment Plan>. Select <Proceed to Payment>.

Insert your Diners Club Card and wait for instructions to remove the Card. Enter the 3-digit CVV number printed behind your Card.

If the station is unable to read the card after 3 tries, please select <Manual Entry> and enter your Card Number, Card Expiry Date & CVV number.

Confirm your entries.

Upon display of <Transaction Successful> page, please collect your receipt.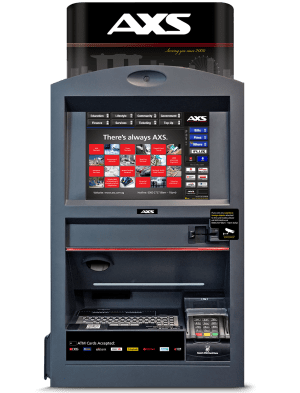 FAQs
The AXS Station (pronounced "access station") is a multi-application transactional terminal that comes with a debit card (NETS), stored value card (CashCard) and credit card payment facilities. Running on a high-speed ADSL broadband network, it operates 24 hours a day and is installed at strategic and high traffic locations.
They are found in high traffic locations such as neighbourhood centers, shopping centres, office buildings, residential area, transit points, hospitals, petrol stations, educational institutions and parks. Click here for the list of locations.
Other than Nets, ATM cards or CashCards, you can now pay your bills using your Singapore-issued Diners Club Card on AXS Station.
Now, you can pay your Income & Property Tax, bills for selected Hospitals, Town Councils, Mobile One, SingTel, StarHub Mobile, StarHub Internet, StarHub Cable TV PLUS 1World Telecom, Future Tel, China Insurance, NTUC Income, Pacific Internet and SunPage with your Diners Club Card on AXS Station.
More billing organisations will be available very soon: You will soon be able to pay other bills with your Diners Club Card in the near future.
No, you do not have to pay any fee except for payments made with instalment plans.
After entering your Diners Club cardnumber, enter the expiry date of your Diners Club card followed by the 3-digit CVV number printed behind your Diners Club card.
You will be issued with a physical receipt by the AXS Station, and an optional e-receipt that will be sent to your email address (email address required).
Yes, you can use your Diners Club Card to pay for another person's bills.
You can contact AXS customer service hotline for assistance at 6560-2727, 8am - 10pm everyday (including public holidays).
AXS Station operates 24 hours, 7 days a week.
BNPL AXS
Pay your bills @ AXS in monthly instalments with DCS credit cards.
For the list of companies, please visit the AXS website
Tenure period 3 & 6 months.
No minimum transaction amount required
Processing fee of 3% or minimum $10 whichever is greater, 7% GST applicable
Administration fee of S$150 For early repayment
Diners Club Instalment Plan available for the following companies
Note: If a Cardmember pays a S$5 bill and selects a 6 months instalment plan, i.e. the monthly repayment amount falls below a S$1, the Cardmember will be billed the full amount of S$5.
Terms & Conditions
The 3 or 6 months 0% interest instalment payment plan ("Program") is open to all Diners Club cardholders ("Cardholders").
Under this program, cardholders shall have the option to pay their bills by 3 or 6 months interest-free instalments using their Diners Club Card through the AXS machine ("Payment Transaction").
Upon successful processing of such payment transaction, Diners Club will charge and cardholders agree to pay Diners Club a non-refundable processing fee of 3% of the transaction amount or S$10.00 whichever is greater plus 7% GST.
Each monthly instalment payment amount for the duration of the instalment plan selected by the cardholders shall have the minimum amount of S$1.00, failing which, the full amount due to or incurred at the billing organizations listed in the AXS station will be processed by AXS and debited by Diners Club to the cardholder's Diners Club card account. In such event, the payment transaction is deemed to be successfully processed by AXS and the cardholders shall be liable to pay the non-refundable processing fee as stated in Term (3) herein and the 7% GST to Diners Club.

Subject to the cardholder's Diners Club card accounts available credit and to the cardholders' and/or their card accounts' good credit standing at the sole determination of Diners Club, Diners Club shall provide instant approval for the cardholder's payment transactions at the AXS stations.
Notwithstanding Term 5(a) above, Diners Club disclaims any whatsoever liability for the failure to process cardholders payment transaction at the time of cardholders incurrence due to breakdown of the Diners Club computer system or AXS stations caused by any whatsoever reasons or factors whether it be due to the fault of Diners Club or otherwise.

Cardholders irrevocably agrees with Diners Club that in the event:

their Diners Club card accounts (whether main or supplementary) is terminated voluntarily by the cardholders or the main account cardholder as the case maybe or by Diners Club for any whatsoever reasons, all the outstanding balance instalment amounts shall become due and payable immediately. In such case, cardholders agree to pay Diners Club an administrative fee of S$150.00 for each cardholder under each Diners Club main card account who opted for such payment transaction.
If Diners Club's approval for such payment transaction has been given to them, Diners Club shall not entertain any cancellation of such approval by the Cardholders due to whatsoever reasons and should cardholder insist to make full Payment of the amount due or incurred to the billing organization concerned despite obtaining Diners Club approval for instalment payments, Diners Club shall process the full amount due or incurred and debit the full amount to the cardholders Diners Club card account. In such case, cardholders must still pay the non-refundable processing fee as stated in Term (3) herein and the 7% GST and an administrative fee of S$150.00 to Diners Club.

Making use of the payment transaction under this program shall be deemed cardholder's acceptance of the Terms and Conditions governing this program.
Cardholders shall be responsible for keeping all the transaction receipts. For transaction enquiry, cardholders must call the AXS hotline for assistance at 6560 2727 from 8am to 10pm everyday (including public holidays).