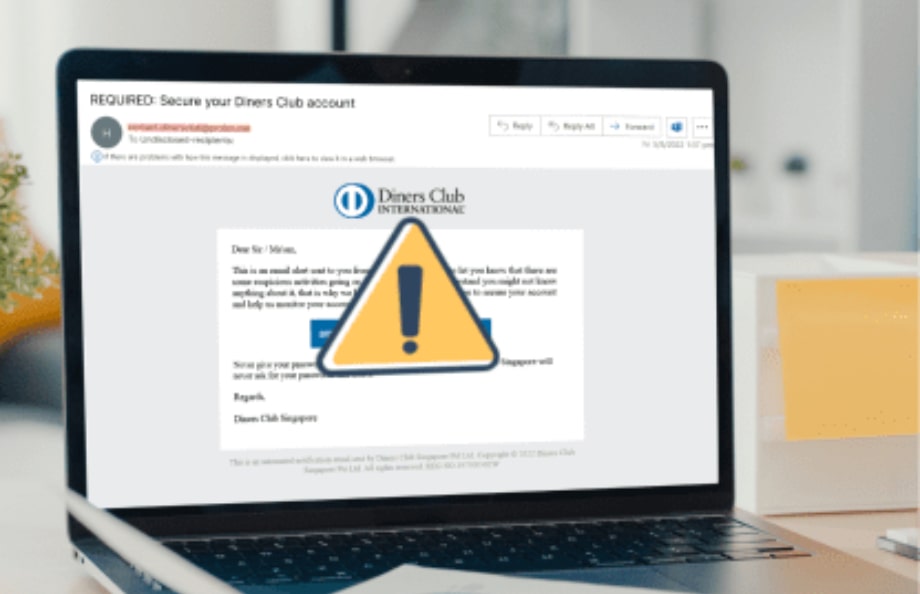 Security Notice
Phishing is the act of impersonating a legitimate entity to deceive users into revealing their sensitive information or downloading malware.
Stay protected by learning more about the latest scams
Phishing Email
An email may be sent to DCS cardmembers warning of suspicious activity with their account. Cardmembers are asked to click on a URL to avoid account deactivation. In reality, the URL leads to a phishing website designed to steal customer IDs, passwords, credit card details and contact information.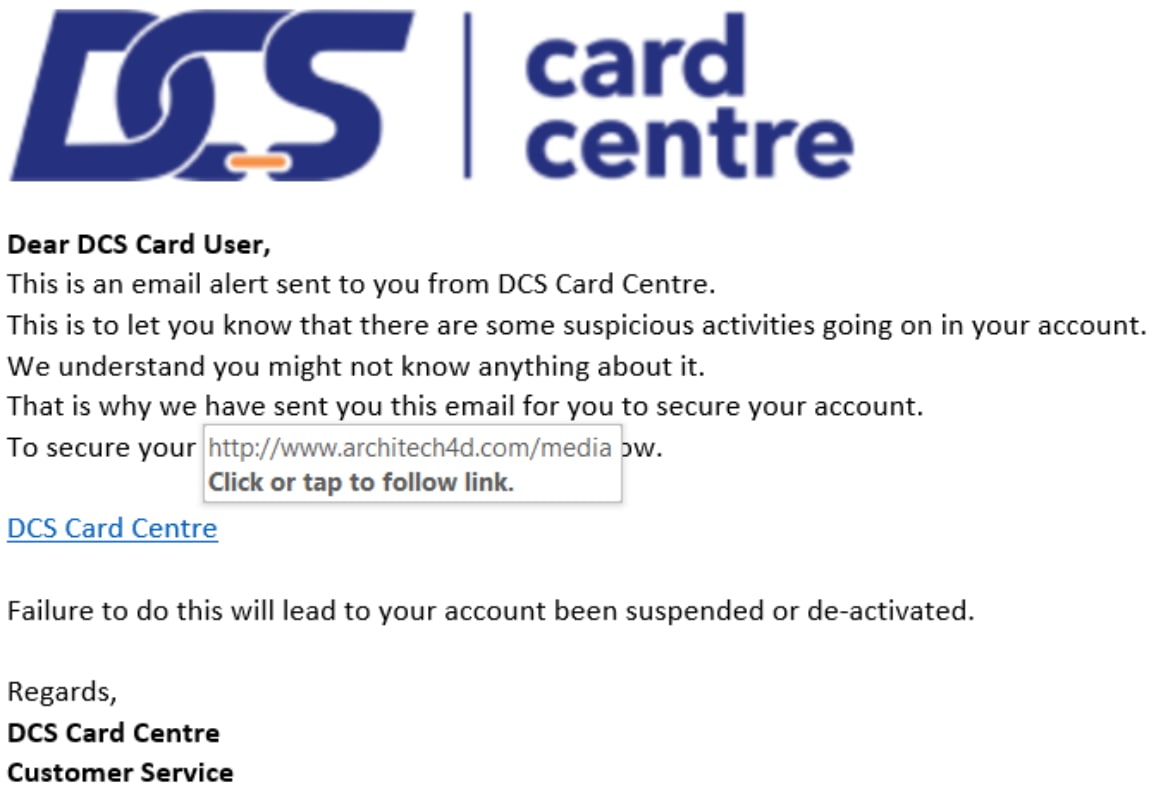 Sample of the Phishing Email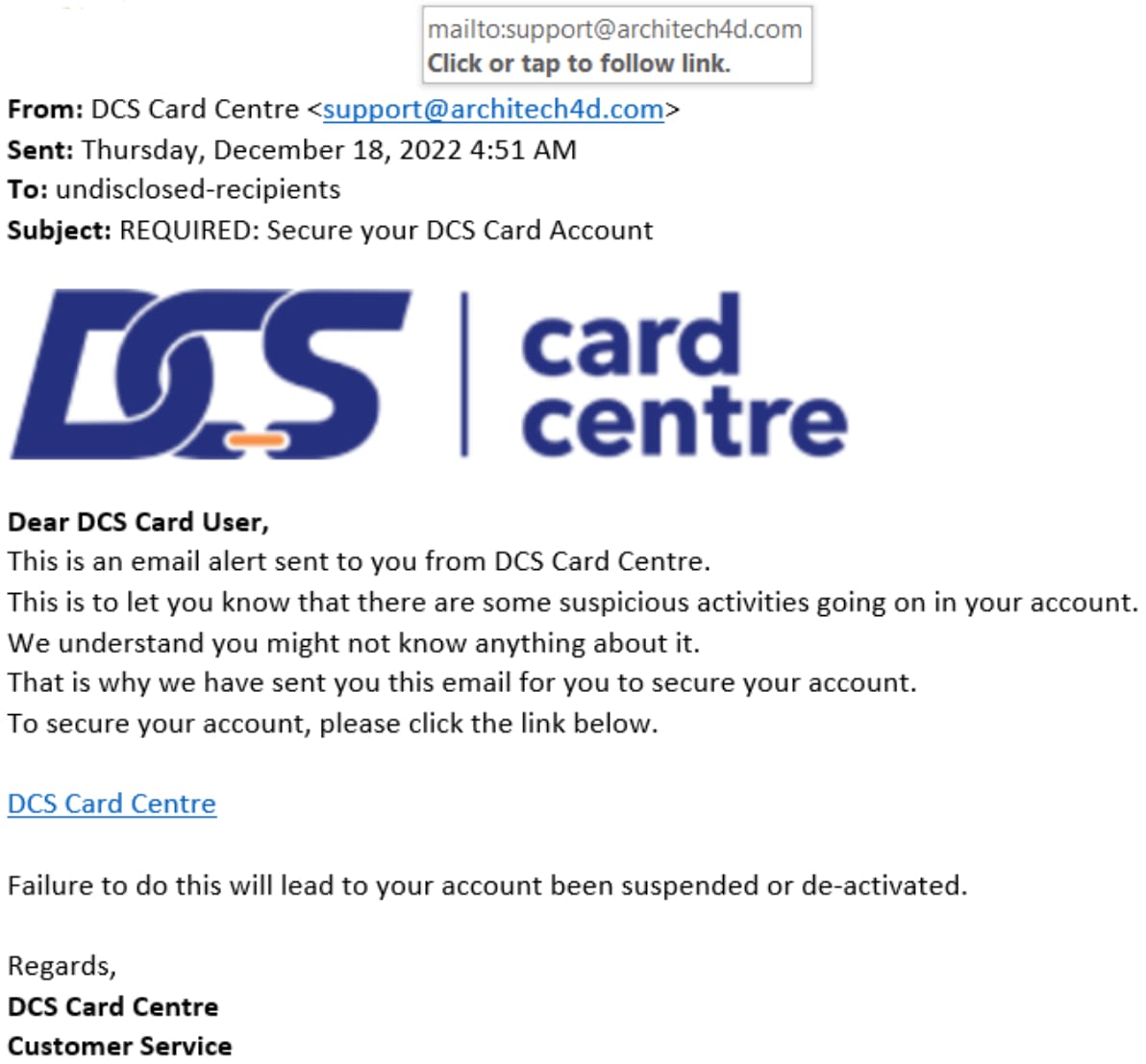 Sample of the Phishing Email
Phishing website
Sample of the Phishing URL
By staying vigilant, you can keep your sensitive information safe.
Here are some useful tips:
Always check that the sender's email ends with @dcscc.com.
Never download or open attachments in suspicious emails.
Never reply to unsolicited emails.
Always type in the URL of DCS website directly into the address bar of your browser, and check that the website you are accessing is a valid DCS website (dcscc.com)
Call us immediately at 6571 0128 (office hours) or 6416 0900 (after office hours), if you notice unauthorised transactions appearing on your account.
Always review the SMS alerts from DCS and call us immediately if you receive any suspicious SMS.
Protect your computer by using an anti-virus software and keep it updated with the latest anti-virus signature and operating system and software patches.
Learn how to differentiate a fake/phishing website from a legitimate one with the following quiz: https://www.opendns.com/phishing-quiz/.