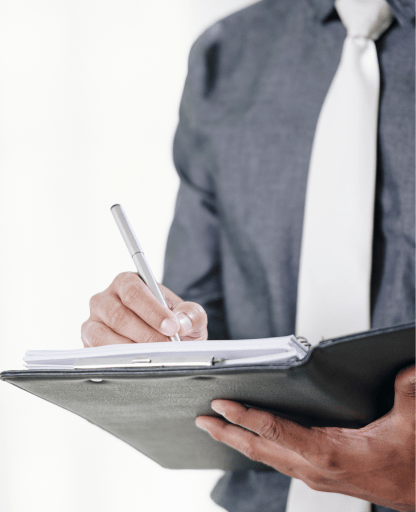 Legal Notice
These are the legal notice for the Diners Club (Singapore) Pte. Ltd. And Diners Club International Ltd. (Collectively Known As "diners Club") Digital Or Mobile Platform. Do read through this carefully.
Legal Notice
Please Read These Terms And Conditions Carefully. By Accessing Any Content Found On Any DCS Card Centre Pte. Ltd. ("DCS") And Diners Club International Ltd. ("Diners Club International") Digital Or Mobile Platform, Including But Not Limited To The Website Or Mobile Application And Any Pages, Modules Or Content Found Within Those And Other DCS Platforms, You Agree To Be Bound By The Terms And Conditions Below. If You Do Not Agree To The Terms And Conditions Below, Do Not Access DCS Website, Mobile Application Or Any Other DCS Platform Or Channel. DCS Reserves The Right To Change These Terms Of Use At Any Time And Without Notice, And Your Continued Use Of DCS' Digital And Mobile Properties Constitutes Agreement To All Such Changes.
Copyright © 2016 DCS Card Centre Pte. Ltd. All Rights Reserved
Copyright in the pages and in the screens displaying the pages, and in the information and material therein and in their arrangement, is owned by DCS unless otherwise indicated.
Trademarks
Belong, Club Cash, Global Vision, DINERS, DINERS CLUB, DINERS CLUB INTERNATIONAL, DINERS CLUB INTERNATIONAL with Split Circle Logo and Split Circle Logo are trademarks and/or service marks of Diners Club International and are used and registered throughout the world. Diners Club International, its parent and affiliate companies may also claim rights in certain other trademarks and service marks contained in these web pages.
Use Of Information And Materials
The information and materials contained in these pages, and the terms, conditions, and descriptions that appear, are subject to change at DCS' sole discretion without prior notice. Not all products and services are available in all geographic areas. Your eligibility for particular products and services is subject to final determination and acceptance by the applicable DCS business. Unauthorized use of DCS' website and systems including but not limited to unauthorized entry into DCS' systems, misuse of passwords, or misuse of any information posted on a website is strictly prohibited. Use of DCS' websites, mobile application and other digital, mobile and online platforms is intended for personal, non-commercial use. You may not modify, copy, distribute, transmit, display, perform, reproduce, publish, license, frame, create derivative works from, transfer or otherwise use in any way for commercial or public purposes in whole or in part any information, software, products or services obtained from any DCS digital or online platform, except for the purposes expressly stated herein, without DCS' prior written approval. You agree that when you use DCS' digital and online properties, you will remain subject to the terms and conditions of all your existing agreements with us, our affiliates and/or any unaffiliated service providers and your mobile service carrier or provider, and that these Terms of Use do not amend or supersede any of those agreements. You understand that those agreements may provide for fees, limitations and restrictions which might impact your use of DCS' digital and online properties and you agree to be solely responsible for all such fees, limitations and restrictions. You agree that only your mobile service carrier or provider is responsible for its products and services. Accordingly, you agree to resolve any problems with your carrier or provider directly with your carrier or provider without involving us.
Links
The Website And Mobile Application May Contain Links To Websites Or Other Channels Controlled Or Offered By Third Parties. DCS Hereby Disclaims Liability For Any Information, Materials, Products Or Services Posted Or Offered At Any Of The Third Party Channels Linked To DCS Properties. By Creating A Link To A Third Party Website, Mobile Application Or Other Channel Not Listed Here, DCS Does Not Endorse Or Recommend Any Products Or Services Offered Or Information Contained At Any Third Party Property, Nor Is DCS Liable For Any Failure Of Products Or Services Offered Or Advertised At Those Properties. Such Third Party May Have A Privacy Different From That Of DCS And The Third Party Property May Provide Less Security Than DCS Properties.
No Warranty
The Information And Materials Contained In DCS' Website, Mobile Application And Other Platforms, Including Text, Graphics, Links Or Other Items Are Provided "As Is", "As Available". DCS Does Not Warrant The Accuracy, Adequacy Or Completeness Of This Information And Materials And Expressly Disclaims Liability For Errors Or Omissions In This Information And Materials. No Warranty Of Any Kind, Implied, Expressed Or Statutory Including But Not Limited To The Warranties Of Non-Infringement Of Third Party Rights, Title, Merchantability, Fitness For A Particular Purpose And Freedom From Computer Virus, Is Given In Conjunction With DCS' Website, Mobile Application And Other Platforms And The Information And Materials Contained Therein.
Limitation Of Liability
In No Event Will DCS Be Liable For Any Damages, Including Without Limitation, Direct Or Indirect, Special, Incidental Or Consequential Damages, Losses Or Expenses Arising In Connection With DCS' Website, Mobile Application And Other Platforms Or Any Linked Website Or Mobile Application Or Use Thereof Or Inability To Use By Any Party, Or In Connection With Any Failure Of Performance, Error, Omission, Interruption, Defect, Delay In Operation Or Transmission, Computer Virus Or Line Or System Failure, Even If DCS, Or Representatives Thereof, Are Advised Of The Possibility Of Such Damages, Losses Or Expenses.
Submissions
All information submitted to DCS via DCS' website, mobile application or other channels not listed shall be deemed and remain the property of DCS and DCS shall be free to use, for any purpose, any idea, concepts, know-how or techniques contained in information a visitor to DCS' properties provides DCS through its websites, mobile application or other channels. DCS shall not be subject to any obligations of confidentiality regarding submitted information except as agreed by DCS entity having the direct customer relationship or as otherwise specifically agreed or required by law. DCS retains its rights and you expressly agree to allow DCS to track, retain and use information provided by you on DCS' digital and online properties including, but not limited to, use patterns and navigation trends. If you use our Website, we may collect non-personal information about the browser, IP address or operating system you're using. We might look at what site you came from, or what site you visit when you leave our website, mobile application or other channels. When you use our Websites, we may collect your location using IP address, GPS, WiFi networks, browser services, or information you provide.
Availablity
This website is not intended for distribution to, or use by, any person or entity in any jurisdiction or country where such distribution or use would be contrary to local law or regulation.
Governing Law
Use of DCS' digital and online properties shall be governed by and construed in accordance with Singapore laws, and the courts of Singapore shall have non-exclusive jurisdiction to adjudicate any dispute which may arise in relation thereto.