Control your Cards in just a few taps
Your DCS Cards are now in the palm of your hand. With the DCS Cards App, you can conveniently: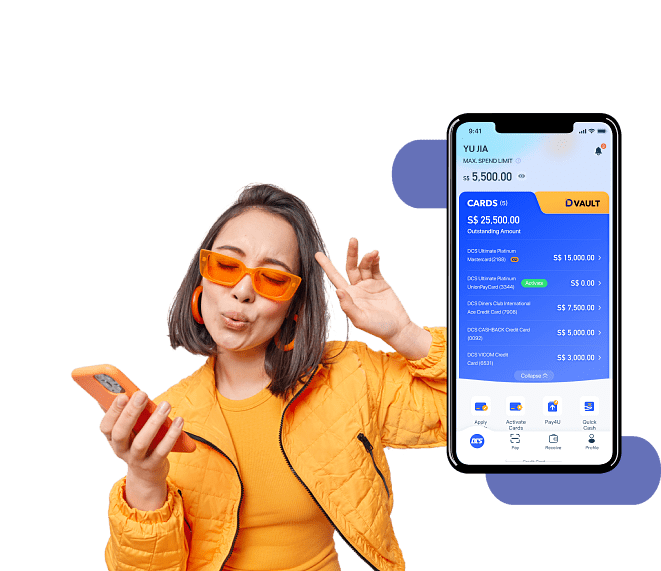 Track spends and transfer funds seamlessly
Keep track of your transactions and account balance, and download your monthly statements anytime, anywhere.
You can also make instant fund transfers from your DCS Cards to your designated bank account.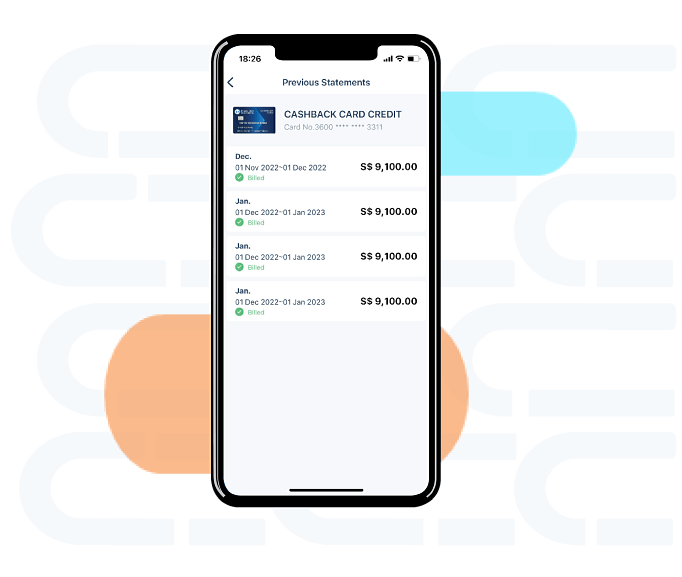 Increase your spend limit almost instantly and pay card bills conveniently
Making a purchase that's higher than your existing card spend limit?
In the DCS Cards App, activate your Virtual Account, top it up with funds, and link it to your preferred DCS Card to raise your spend limit immediately - no proof of income required!
You can also use the Virtual Account to pay your card bills.