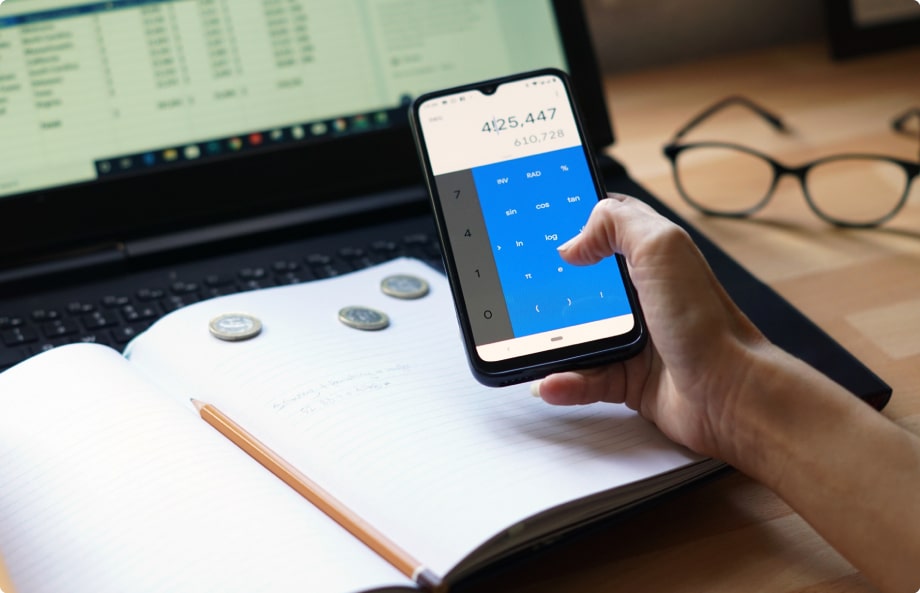 Pay4U Cash Program
0% interest1 funds disbursed to your preferred savings/current account

Transfer anytime via DCS Cards App
Download the DCS Cards App on your mobile device via Apple App Store or Google Play Store.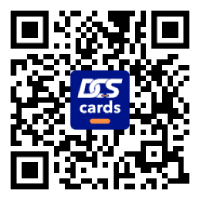 Fees & Charges
| | |
| --- | --- |
| Interest Rate | 0% per annum1 |
| Processing Fee | 3% of disbursed amount |
How to set up
Download DCS Cards app from App Store or Google Play
Click "Add" to set up payment account
Enter your bank account information
After verification, choose "PAY4U" service to proceed with the transfer
Funds are expected to arrive within 15 minutes to your payee account. By using Pay4U, you agree to DCS Card Centre's relevant withdrawal limits for this Pay4U transaction.
Eligibility
Cardholder

An existing DCS card holder.

Don't have a DCS Cards? Apply online or via DCS Cards app

DCS Cards App
Download the DCS Cards app from or
Amount Per Transfer
S$30 - S$5,000 (Daily cumulative transfer: S$5,000)
Pay4U Terms and Conditions
The use of DCS Pay4U Cash Program is governed by the following terms & conditions ("Terms")
Definitions

"Card" means any DCS cards issued to you by DCS Card Centre Pte. Ltd. ("DCS") and subject to the relevant DCS Card Terms and Conditions.

"Card Account" means DCS Card account maintained by us in accordance with the relevant DCS Card Terms and Conditions when a Card is issued to you.

"Cardholder" is the person in whose name a Card is issued by DCS. This may include the supplementary cardmember (if applicable).

"DCS Cards App" refers to a mobile application that can be downloaded by any Cardholder who has a valid Card, either from the Apple App Store or Google Play Store.

"Combined Credit Limit" refers to the maximum credit limit permitted by us, and communicated to you by us from time to time, in respect of which the total outstanding balance of your Card Account must not exceed at any time and if you have more than one Card Account such limit shall be the maximum permitted for the total outstanding balance of all your Card Accounts.

"Compliance Obligation" refers to our obligation to comply with applicable laws, regulations, subsidiary legislation, court orders, directives, guidelines and/or requirements of courts, regulatory authorities and government authorities (including but not limited to the Monetary Authority of Singapore and the Office of Foreign Assets Control of the United States Department of the Treasury).

"OTP" means the one-time PIN which is sent to you via SMS to authorise a Payment.

"Pay4U" is a cash program offered by DCS that comprises a facility within DCS Cards App that may be used by a Cardholder to make Payments to various Payees with their Card on their mobile device, and includes any content, information, features, technologies and/or functionalities offered by DCS to facilitate the provision of such platform and/or application, and all upgrades, updates and enhancements thereto.

"Payee" means an account holder of the Payee Account or the party who is the intended recipient of the Payment Amount.

"Payee Account" means the account specified by a Cardholder as the receiving account of the Payment Amount.

"Payment" means a payment made through Pay4U, to the relevant Payee, which is subject to such transaction/daily/monthly limits as may be determined by the Bank at its absolute discretion.

"Payment Account" means the aggregate amount of the Payment inclusive of the Processing Fee where the context requires.

"Processing Fee" means the service charge or administrative fee for the use of each authorisation under Pay4U, which may be amended from time to time by us at our absolute discretion.

"Registration" means registering for DCS Cards App to access Pay4U for Payments.

"Third Party Sites" means sites on the Internet which are owned and operated by third parties.

"Transaction" means a transaction and/or transactions initiated using Pay4U.

"Transaction History" means payments made using the Pay4U and stored in DCS Cards App enabled on your mobile device.

"You", "your" and "Cardmember" means a DCS Cardholder who uses Pay4U.

"We", "our" and "us" means DCS Card Centre Pte. Ltd.

"Website" means www.dcscc.com

Headings are for convenience only and shall not affect the interpretation of these Terms, or define, limit or describe the scope or intent of these Terms. Unless the context otherwise requires, references to the singular includes the plural and vice versa, and references to natural persons includes bodies corporate.

Your Eligibility and Agreement

You acknowledge and agree that as a condition for you to access and use Pay4U, you are required to meet all these Terms including any amendments to these Terms that we may at our absolute discretion make from time to time.
You acknowledge, agree and warrant that you are, and shall at all times be, in compliance with the following:

you have a Card issued under your name, which is valid and activated for use;
you have a valid Singapore mobile number.

You acknowledge and agree that your use of Pay4U is governed by the DCS Card Terms and Conditions.
Where you access our Website via DCS Cards App, you acknowledge and agree to the privacy policy, legal notice, security notice and other terms regulating use of and access to our Website.

Your Payments and Liability

You acknowledge and agree that:

you will be responsible for obtaining and using the necessary software and/or device, hardware and/or equipment necessary to obtain access to DCS Cards App at your own risk and expense. You acknowledge that the availability of DCS Cards App may be dependent on the third party platforms from which you download the application. Each of these platforms may have its own terms and conditions for the downloading, installation and use of DCS Cards App, and you agree that your access or use of such platforms is entirely at your own risk, and it is your responsibility to ensure compliance with such terms and conditions. In the event you fail to obtain access to DCS Cards App by your failure to upgrade the relevant software and/or web browser or to use the enhanced version of software and/or web browser as required, we shall not be held liable as a result thereof;
you shall be responsible to your mobile service provider for all data charges relating to:

the download of DCS Cards App;
any upgrades you request in relation to DCS Cards App; and
your ongoing access to and use of Pay4U;

you shall not use DCS Cards App and Pay4U to:

conduct electronic spamming;
perform unlawful or immoral activities or for any fraudulent, unlawful, illegal or immoral purpose;
do anything which may violate any applicable laws or regulations;
upload content that is distasteful, offensive, indecent or technically harmful or which contains or is suspected to have contained viruses, malicious codes, immoral or illegal content; or
engage in any other activities as deemed inappropriate by us;

the access to and use of Pay4U is offered to you on an "as available, where available" basis, without any warranties whether express or implied;
the mobile number provided by you during the Registration must be the same number used to register your DCS Card Account, and you shall ensure that your mobile number is and remains valid and accurate;
you shall not commit any act that would or does, impose an unreasonable or disproportionately large load on Pay4U, DCS Cards App, or any of our infrastructure or systems;
you shall be solely responsible and liable for any access to and use of Pay4U effected through DCS Cards App, notwithstanding that your mobile device on which DCS Cards App is installed may have been used by any other person without your knowledge, authority or consent;
we may impose or vary the Processing Fee for your access to and use of Pay4U from time to time. Such fee shall be deemed effective upon us posting this fee when you make an authorisation for a Payment. You shall be deemed to have accepted such fee by your continued use of Pay4U;
we shall not be obliged to carry out any Payment and/or may reject any Payment transaction on your card at our absolute discretion. Without prejudice to the generality of the foregoing, you agree that you shall not be allowed to make Payments in respect of (i) any loan/debt repayments such as but not limited to mortgage repayments, credit card payments and loans and (ii) any cryptocurrency related transactions, gambling and casino-related transactions;
we may impose limits on the amount of Payments you may do on a transaction/daily/monthly basis. Such limits may be revised from time to time at our absolute discretion;
you shall be responsible for ensuring the accuracy and completeness of all account numbers, reference numbers and/or other payment details contained in your instructions. You agree that your failure to do so may result in (i) your Payment being made to an incorrect Payee and/or (ii) an incorrect Payment Amount and/or (iii) Payee rejecting the Payment;
you accept and agree that we may not carry out independent verification on the Payee Account, reference numbers and/or other payment details provided by you;
you accept and agree that Payment is immediate upon your authorisation at Pay4U and we do not accept any dispute on such Transaction. You agree to pursue all claims and disputes against a Payee directly with the applicable Payee;
you agree that once a Payment is authorised, the Transaction shall be deemed accurate and you shall be liable for the Transaction and Processing Fee when billed to your Card Account;
for payment of bill, you accept that you must make proficient for payment to be posted to your billing organization as the date which your Payment is posted into your recipient's account depends on the individual recipient bank's and/or billing organization's payment posting timelines. We shall not be liable for any such late charges or other finance charges;
we shall not be obliged to carry out any Payment and may reject any Payment transaction on your card at our absolute discretion;
you accept and agree that no refund of Payment Amounts or Processing Fees is permitted once you have authorised a Payment;
you acknowledge that we are not responsible for any interruptions, errors, omissions, or delays in Pay4U and/or the transfer of the Payment Amount to the Payee Account;
we are entitled to send you any pre-programmed notification, "push notifications" and SMS notifications and location alerts relating to your access to and use of DCS Cards App and any updates on related services, as well as such relating to marketing materials and promotions. In the event you choose to opt-out from receiving notifications and alerts on marketing materials and promotions, you may still receive service-related messages;
DCS Cards App may include links to Third Party Sites for which we are not responsible for. If you choose to access these Third Party Sites, you agree to review and accept the terms of use thereon. You acknowledge that we have no control over and exclude all liability for and do not assume any responsibility for material created or published on such Third Party Sites. Without any limitation to the foregoing, where any third party payment gateway or platform is linked through DCS Cards App, you agree to abide by such terms and conditions imposed by such third party payment gateways and platforms and that we shall not be liable for any loss or damage suffered by you for your usage of the same. You further agree not to infringe, or cause to infringe, any third party's intellectual property rights, and shall keep us indemnified against all actual and consequential losses, damages, expenses, costs and fees suffered or incurred by us arising therefrom;
we reserve our rights to investigate complaints regarding the use of Pay4U or the reported violations of these Terms and to take any such action we deem appropriate, including reporting any suspected unlawful activity to the relevant law enforcement officials, appropriate authorities or regulators and disclosing any necessary information to such officials, authorities or regulators;
we may change, add or remove any feature or functionality of Pay4U from time to time without prior notice. You shall be deemed to have accepted such changes by your continued use of Pay4U;
you shall be required to comply with all applicable laws, regulations and directives relating to the access and use of Pay4U, and all directives we issue from time to time.

Our Exclusion

You acknowledge and agree that you use Pay4U at your sole risk and we shall not be liable for any actual or consequential loss suffered by you or any third party arising from and in connection with your Registration of DCS Cards App, access to and use of Pay4U. In addition, we shall not be liable for any inconvenience, actual or consequential loss, cost, damage or injury suffered by you or any third party arising from or caused by:

our compliance with any instruction given or purported to be given by you relating to a Payment, notwithstanding that the integrity of the information comprised in such instruction may have been compromised or impaired, provided that such compromise or impairment would not have been apparent to a reasonable person receiving such instruction;
use of your Pay4U by third parties, whether authorised or unauthorised by you;
your downloading of DCS Cards App from third party application distributors;
theft or loss of your device, hardware and/or equipment on which DCS Cards App is installed;
your inability to effect or complete any Payment due to system maintenance or enhancement or breakdown/non-availability/interruption of Pay4U, our network, hardware or software;
you being deprived of the use of Pay4U as a consequence of any action taken by us;
any failure by us to perform any obligation or observe any of these Terms if such failure arises from a failure of, or any unauthorised and/or unlawful access to, any machine, data processing system or transmission link or any act or event in the nature of a force majeure such as acts of God, war or warlike hostilities, civil commotions, riots, blockades, embargoes, sabotage, strikes, lock-outs, fire, flood, shortage of material or labour, delay in deliveries from sub-contractors, or any event outside our control;
any equipment or software providers, any service providers, any network providers (including but not limited to telecommunications providers, internet browser providers and internet access providers), or any agent or subcontractor of any of the foregoing; or
any act or omission by us in compliance with any applicable laws and/or regulations, including laws governing personal data protection, and any instructions and/or directions given by any local or foreign regulatory body, government agency, statutory board, ministry, departments or other government bodies and/or its officials.

You agree that we shall not be responsible for any interruptions, errors, omissions or delays save for our gross negligence or willful default.
Any download of data from the Website is done solely at your risk, and we shall not be liable for the integrity or use of any data downloaded in any way.
You acknowledge and agree that all electronic data transfers are potentially susceptible to interception by others. To the fullest extent permitted by law, we do not warrant that data transfers pursuant to Pay4U will not be monitored or read by others.
We shall not be responsible in any way for any direct, indirect, special or consequential, economic or other damages arising in any way from your performing any Payment, using Pay4U.
We may, at our absolute discretion, place temporary holds on payment, or suspend, cancel, deny, stop or reverse any transaction without any liability to you or any third party (including for late fees, penalties, or interest imposed as a result of late payment), including for the following reasons: (a) in order to verify the identity or status of the Payee or to conduct such checks as we may deem necessary to observe our Compliance Obligations; (b) if you have brought a dispute or claim against us and that dispute or claim has not been resolved; (c) if you may have committed a breach of any of the Terms; or (d) we have reason to believe that there is any unauthorised or fraudulent use of the Service. To the fullest extent permitted by applicable law, we have the right to request more information from you or any third party regarding a Payment before a hold is released.

Indemnity

You agree that you shall indemnify and keep us indemnified at all times from and against all losses, damages, costs, charges and expenses (including legal costs on an indemnity basis) which we may incur or suffer in connection with:

any attempts by you to circumvent our security or network including to access data not intended for you, log into a server or account you are not expressly authorised to access, or probe the security of other networks;
you doing or permitting anything to be done which results in impairment of accessibility, operation and/or proper functioning of Pay4U;
you undertaking any fraudulent interactions or transactions;
you breaching any of these Terms; and
any enforcement or attempted enforcement by us of our rights or remedies against you.

Intellectual Property

You acknowledge that the intellectual property rights in or to Pay4U are owned by us at all times.
No part or parts of Pay4U may be reproduced, distributed, republished, displayed, broadcasted, hyperlinked, transmitted, adapted, modified to create derivative works or otherwise commercially exploited in any manner or by any means or stored in an information retrieval system without our prior written permission.
You may not modify, copy, distribute, transmit, display, perform, reproduce, publish, license, frame, create derivative works from, transfer or otherwise use in any way for commercial or public purposes in whole or in part of any information, software, products or services obtained from any of our collaterals, DCS Cards App, Pay4U, Website, or online platform without our prior written permission.

Termination

We may at our absolute discretion, from a risk management perspective, security perspective or if required by the relevant authority or under any applicable law, without notice to you and without ascribing any reason, suspend your right and terminate your use of Pay4U.
We may suspend or terminate your use of Pay4U at any time by giving you reasonable notice by such notification method as we may choose. Such termination shall be effective on the date specified in the notice.
Should any of your Card loaded for use in Pay4U be suspended or terminated; either by you or us, the suspended or terminated Card will not be valid for Payment using Pay4U.
You shall not be entitled to any payment, compensation or damages from us in relation to the termination of your access to and use of Pay4U.

Miscellaneous

We shall be entitled to vary, alter and amend these Terms at our absolute discretion from time to time, without prior notice to you. Any revised document will be available on the Website, and the changes will be effective on the date we specify on the Website.
If any provision of these Terms or any part thereof is illegal, invalid or unenforceable under the law of any country, it shall not affect the legality, validity or enforceability of the remainder of these Terms in that country or the legality, validity or enforceability of these Terms in any other country.
These Terms are governed by and construed in accordance with the laws of Singapore, and you submit to the non-exclusive jurisdiction of the courts of Singapore.
You acknowledge and agree that we may serve a writ of summons, statement of claim, statutory demand, bankruptcy application or any legal, enforcement or originating process in respect of any claim, action or proceeding under these Terms on you by leaving it at, or sending it by ordinary or registered post to, your last known address (whether within or outside Singapore and whether such address is a post office box or is a place of residence or business) as may be provided to us or to our lawyers, or by way of electronic mail sent to such electronic mail address last known to us or provided by you. Such legal process or document is deemed to have been duly and effectively served on you on the date of delivery, if it is delivered by hand, or on the date immediately after the date of posting if it is sent by post (notwithstanding that it may be returned to us undelivered), or at the time of sending (if by electronic mail). Nothing in this clause shall affect our right to serve legal process or notice by any other manner permitted by law.
When a Transaction is incurred with Pay4U, the relevant DCS Card Terms and Conditions and these Terms shall apply. Unless otherwise stated, in the event of any inconsistency between the Terms and the relevant DCS Card Terms and Conditions, these Terms shall apply.
P4U (1022)