New to DCS Credit Cards?
Beyond enjoying card privileges, you can now travel in style by redeeming a pair of GOTRIP luggage!
Exclusive to new customers, simply meet the following requirements within the validity period of 1 Sep to 31 Dec 2023 to qualify.
How to qualify?
Apply for any two DCS Credit Cards
Check out our range of Credit Cards and apply for at least two cards as a new customer.
Start spending
With your two approved DCS Credit Cards, spend a cumulative S$350 per month for two consecutive months from your card approval date.
Redeem your luggage
Met the eligibility criteria? You'll receive redemption instructions within two months of the end of your qualifying spend period.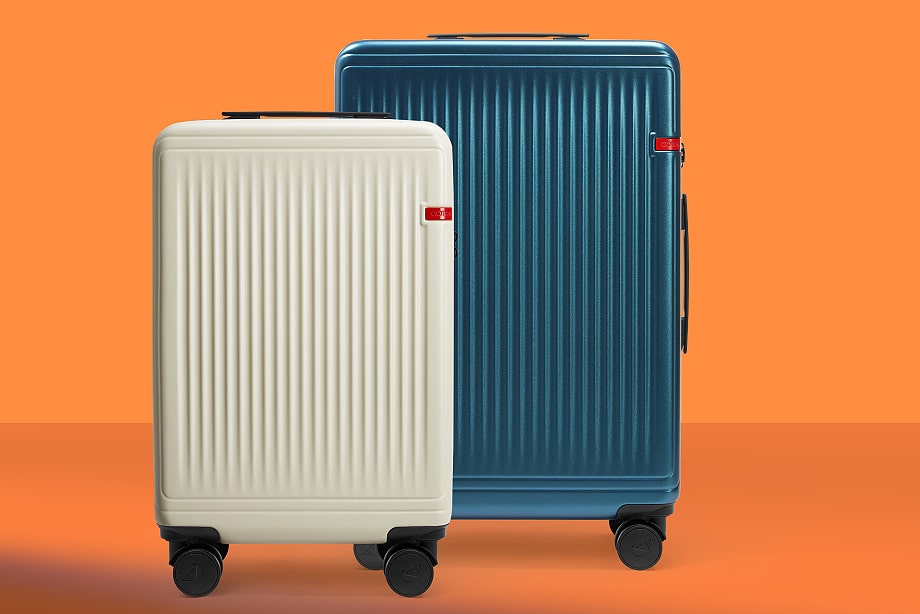 GOTRIP Luggage
Each redemption includes a pair of GOTRIP luggage comprising a regular 24" suitcase in Midnight Blue and a carry-on 20" suitcase in White.
Terms and Conditions for DCS Credit Card Promotion
This Promotion is available from 1 Sep to 31 Dec 2023, or such other date(s) as may be determined and notified by DCS Card Centre Pte. Ltd. ("DCS") at its sole discretion (the "Promotion Period").
Under the Promotion, the successful applicant will be rewarded with an acquisition gift if he/she applies for any Eligible Card(s) with us successfully. For the purpose of the Promotion and subject to the terms and conditions herein, the Promotion is only eligible for an applicant who does not hold any credit card issued by us and has not had any cancelled credit card issued by us nine (9) months before the month that the new Eligible Card(s) is approved.
For avoidance of doubt, the Eligible Card does not include DCS D-Lite Card.
For DCS Regular Credit Card, an applicant would be qualified to receive a pair of GOTRIP luggage bag worth S$500 ("the Luggage Bag"), if he/she successfully applies for any two (2) of the Eligible Cards as the principal cardholder, and spends at least a monthly aggregate amount of S$350 on Eligible Transactions, for two consecutive months with any of the two (2) Eligible Card.
For the avoidance of doubt, in order to determine whether the Minimum Spend on Eligible Transaction has been met on each of the first two consecutive months, DCS will use the date on which the Eligible Transaction is posted to the Applicant's Eligible Card account, provided that the Applicant's Eligible Card application has been approved and the Applicant has charged at least one Eligible Transaction to the Eligible Card each month for the first two consecutive months upon approval of the Eligible Card.
Each Successful Applicant is entitled to one pair of Luggage Bag.
The Promotion is not valid in conjunction with other DCS offers, promotions, in-house offers, programmes and vouchers, unless otherwise stated by DCS.
DCS, its related corporations, employees and/or agents shall not be liable for any loss, injury, liability, expense or damage whatsoever or howsoever incurred or sustained by any applicant and/or any other person by reason of, arising from or in connection with the Promotion, the Acquisition Gift.
DCS reserves the right to vary, delete or add to any of these terms and conditions from time to time or to withdraw, suspend or terminate the Promotion at any time without notice or liability.
DCS's decision on all matters relating to the Promotion shall be final, binding and conclusive.
In the event of any inconsistency between these terms and conditions and any brochure, marketing or promotional material relating to the Promotion, these terms and conditions shall prevail.
These terms and conditions shall be read together with the Terms and conditions governing DCS Credit Cards and the terms and conditions of the merchant(s) supplying the Luggage Bag.